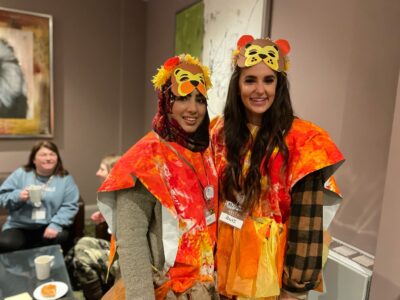 Wellbeing is at the centre of everything we do at Family First, reaching and maintaining positive wellbeing for both children and our teams are a pinnacle part of our ethos.
We promote an environment where our people are excited and engaged to be at work, are empowered to take ownership, and achieve success in what they do.
To ensure wellbeing stays on the top of our agenda and we maintain a positive workplace culture, we place trained Wellbeing Champions in our settings, this not only provides nursery and support teams with additional tailored provision, but also gives individuals with a passion for wellbeing the opportunity to develop their skills and knowledge. Our champions are inspired and encouraged by our dedicated Wellbeing Lead, who works closely with Nursery Managers and Wellbeing Champions to help make sure everyones wellbeing is supported at every turn, and that a happy and positive environment is promoted throughout the company. We're focused on developing robust wellbeing strategies and policies to lead best practice in all of our early years settings.
We understand that general stresses of life, physical, financial and mental health can impact our engagement at work, we encourage colleagues with positive behaviours to speak up, care for each other and direct individuals to the right care and assistance available.
To help support our teams, we provide a wide variety of company benefits and perks as well as plenty of opportunities for team building and Family First fun days out.
Wellness matters because it helps us to create positive work environments where people can thrive. When our teams are happy, the children in our care are happy.

Ollie Nathan / Wellbeing Lead